19 July
Employer Branding: Turning your message inside out.
Effective employer branding works on the inside out principle. Your value proposition – those elements that together create the sum of your brand – must be defined, articulated and well understood within your organisation first, before you communicate with the external market. Leadership, company vision, values and a culture that are strong enough to achieve a high level of engagement can profoundly influence an employee's willingness to positively promote the organisation among their networks.
With the Australian landscape in mind, Harrier's InDepth whitepaper provides tangible and low cost initiatives for HR professionals to consider when articulating their employee value proposition, both inside and outside the organisation.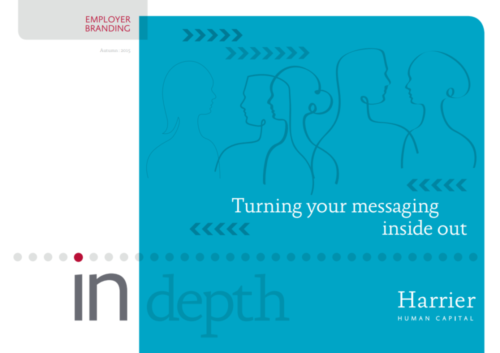 GET STARTED
Find out how a Harrier partnership can bring the best out of your business.